Welcome!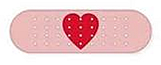 Reliable Home Care provides the finest Home Health Care and Individualized Supported Living services in the counties of and surrounding: St. Francois, Jefferson, Gasconade, and Phelps.
Our compassionate and reliable Home Health Aides/CNA's and Direct Care Staff undergo background screenings, CPR/1st Aid Certification, Prevention of Abuse/Neglect, Positive Behavioral Support, and Mandt and Level I Med Aide (as applicable).
Services Contracted for:
Division of Health and Senior Services:
Personal Care
Homemaker Chore
Advanced Personal Care
Nursing
Respite
Department of Mental Health: We provide the following services under this contract--
Individualized Supported Living (ISL) 1 to 4 individuals share the home
Personal Care (General and Medical/Behavioral)
Independent Living Skills Development (Community Integration, Day Services, Home Skills development)
Why should you choose us?
Our company prides itself on providing a high standard of care
Have been in business since 1999
Staff on-call around the clock
3 area Offices; administrative support staff nearby
Current leadership has many years of experience
Agency continuity in processes and systems
Have our own trainers for CPR/1st Aid, Level I Med Aid and Mandt